Getting started carefree
In addition to years of experience with various software, configurations, models, etc. we have specific extensive knowledge and experience with certain frameworks. We have years of experience in setting up and managing DirectAdmin. To have a stable and fast server for years, we install and manage one according to our methods. This setup is part of the total package within which we arrange several things to keep availability and your data as safe as possible.
In addition, you can benefit from our knowledge and experience. We can offer advice and implementation for additional software such as Installatron, Redis, OPcache, etc.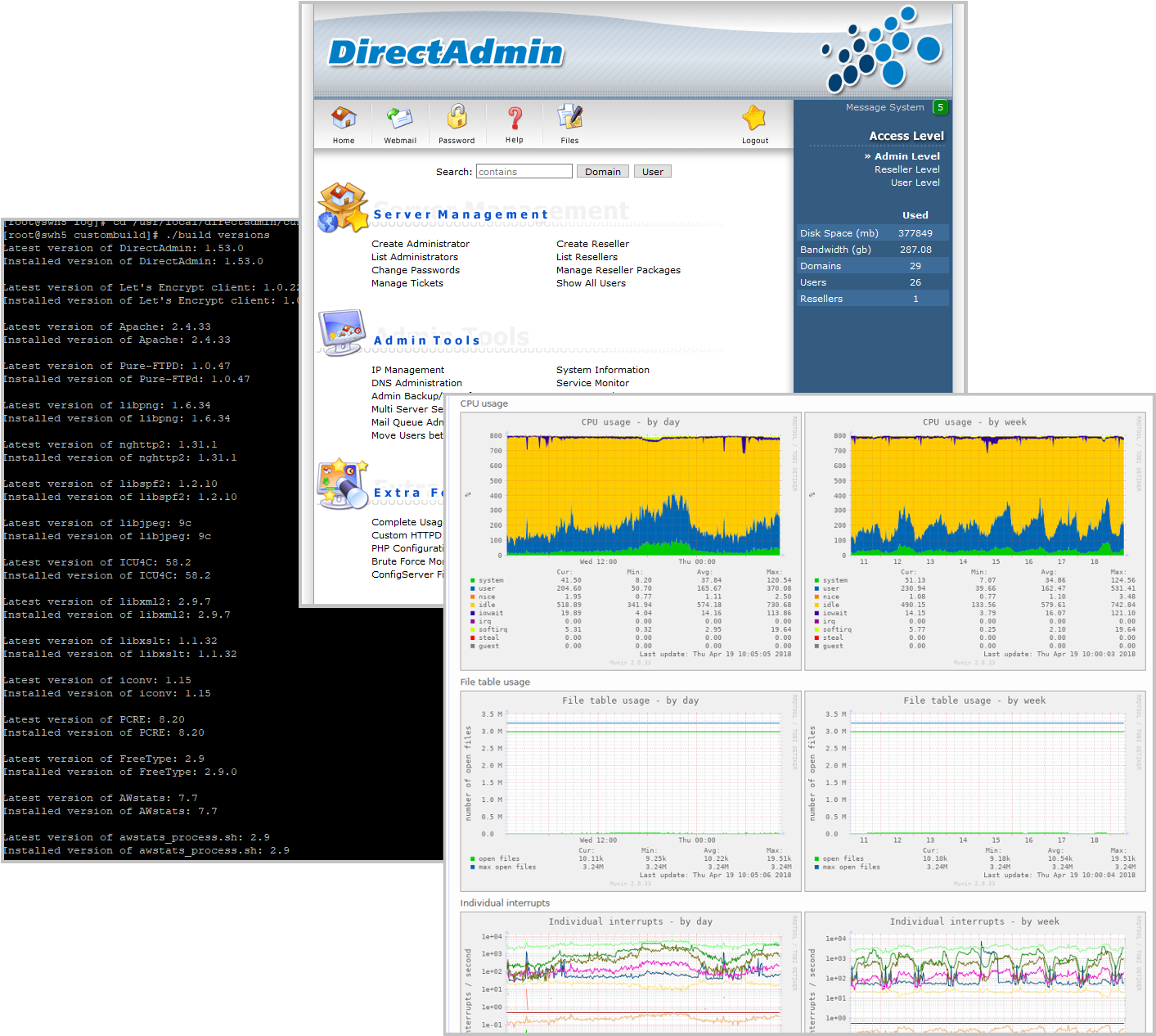 Things we deliver within DirectAdmin Management
Minor updates Operating system & Control Panel
DirectAdmin license
Performance monitoring & history
Backup user data
1-hour support for ao. trouble-shooting
Calamities support
Why DirectAdmin Management? Five reasons

Ease of use
DirectAdmin is the easiest to use control panel.

Speed
DirectAdmin is programmed to be the fastest running control panel available.

Stability
DirectAdmin avoids downtime by automatically recovering from crashes.

Support
We offer high-quality support, getting you the answers you need.

Price
For €45,- p/m we offer security and you do not have to worry about anything.